Gin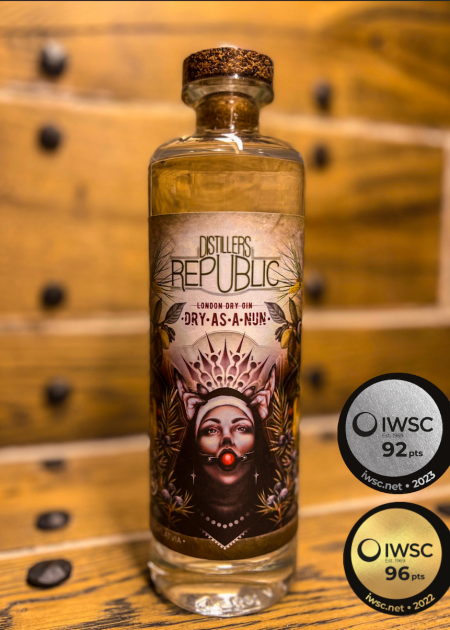 Dry as a Nun (pine buds)
Only natural herbs are used in the production of this gin – juniper berries, cardamom, coriander etc. However, the main part of the product are Latvian pine buds that gives the gin its domineering taste and aroma.
Since this gin has an intense taste, we recommend to enjoy it with a neutral tonic in order to feel the freshness of Latvian forests.
Volume

70cl

ABV

40%

Aroma

Pine buds

Color

Clear

Taste

Junipery, pine buds
Dry as a Nun (classic)
Dry as a Nun gin has a fresh juniper aroma. We use only natural ingredients – juniper berries, orange peel, coriander and cardamom. This drink is very gentle, and since the taste is not too complicated it can be enjoyed in every gin cocktail you can imagine.
Volume

0.7

ABV

40%

Aroma

Juniper

Color

Clear

Taste

Juniper berries, cardamom
Dry as a nun rose
Dry as a Nun Rose is a gin combining rose aroma and pomegranate flavour. It has a slightly sweet taste, best with tonic and a slice of fresh grapefruit.
Volume

0,7

ABV

40%

Aroma

Rose and pomegranate

Color

Light pink

Taste

Light sweet, rose and pomegranate