Rum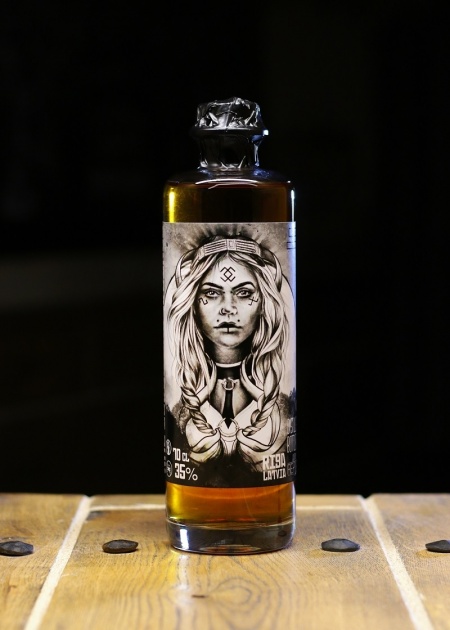 Contraband Craft Rum
Contraband Craft Rum has been made from sugar cane molasses. Aged in medium toast French oak chips. Added self made caramel. Rum has a unique taste and a soft, golden colour. It takes time to make rum, it has to be fermented, distilled and aged, but the luxurious taste is definitely worth the wait. Whether you like to enjoy it with ice, pure or mixed, enjoy these special flavors with friends, because Rum Contraband is one of the best rums you will enjoy.
Volume

70cl

ABV

35%

Aroma

Sweet caramel

Color

Semi dark caramel

Taste

Sweet and easy going
Twin Sisters
Twin Sister rum, after aging in oak, provides a rich and slightly spicy taste. You can enjoy this rum in its pure form or mix it in cocktails with classic soft drinks. Rum is produced using three ingredients: cane molasses, yeast and water. The ingredients are fermented, then distilled, aged and filtered. This rum is distilled twice.
Volume

70cl

ABV

40

Aroma

Chocolate

Color

Amber

Taste

Classic
Banana Please
Banana Please is banana rum. Made from sugar cane molasses and in fermentation process bananas has been added. Aged in high toasted French oak chips. Banana rum, skilfully made in a tropical style, it is perfect for making cocktails. Flavoured rum gives your taste buds an extra surprise element. You can mix flavored rum with a wide range of mixers, from simple cola to refreshing lemonade.
Volume

70cl

ABV

45%

Aroma

Tropical

Color

Amber

Taste

Strong taste with banana notes
Bastard
Bastard is vapor infused spiced rum. It contains seven different herbs for the spicy flavour, like cloves, pepper, nutmeg This excellent rum masterfully combines the lightness of white rum and the strong aroma of dark rum. Rum Bastard is aged in oak, giving it a remarkable aroma and a slightly golden glow.
Volume

70cl

ABV

40%

Aroma

Spicy

Color

Amber

Taste

Peppery after taste
Red Ball Relief
Cranberry rum. Aged in cranberries and French oak. Sweet and sour, something you haven't tried before! Great for enjoying in pure form or in cocktails.
Volume

70cl

ABV

40%

Aroma

Cranberry

Color

Red

Taste

Sweet and sour
Firstborn
This is our ''First Born''. Our first recipe. Single distilled, aged in French oak chips. In terms of taste, you can notice the nuances of vanilla, sugar cane molasses. Not too sweet, but pleasant, elegant and long-lasting taste. Rum can be enjoyed with ice in its pure form or added to cocktails.
Volume

70cl

ABV

40%

Aroma

Apple

Color

Light amber

Taste

Sweet
Rumtard
Rumtard is distilled twice. Aged in medium and high toast oak chips. Rich and complex aroma with soft caramel note. The taste of rum has notes of cinnamon, roasted nuts and fragrant pepper, which are perfectly balanced for a sweet taste and a light, delicate aftertaste. Perfect rum for enjoying neat, in cocktails or serving as a gift.
Volume

70cl

ABV

40%

Aroma

Caramel

Color

Amber

Taste

Buttery, sweet